Checking if information Provided by seller/investee is correct.
Due diligence is an investigation of the business prior to signing a contract, or an act with a certain standard of care. It is the authentication of the information or an investigation to confirm all facts, such as reviewing all financial records, plus anything else deemed material.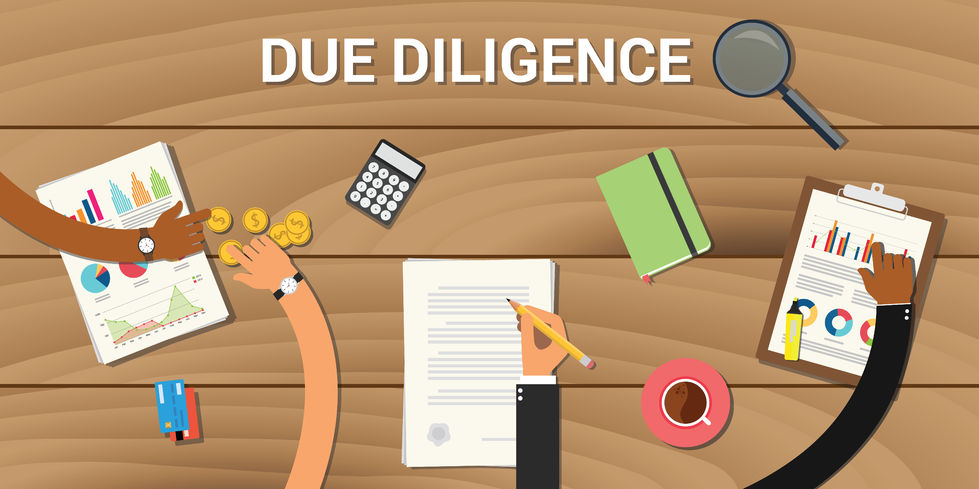 To Uncover any Problems BEFORE You Buy and Avoid Surprises.
Some of the reasons why Due Diligence is imp are below:
Understanding what you are actually buying.
Financial Due Diligence
It includes an analysis and review of the sellers/Investees financial statements, tax returns, accounting policies, and financial trends. It serves as the starting point for your due diligence process.
Legal Due Diligence
This step requires a thorough analysis and review of corporate documents; contracts and agreements; ongoing, pending and potential litigation; environmental factors; and legal and regulatory compliance.
Business Due Diligence
: It requires the analysis and review of strategic and business plans, customers and products, and markets and competition. It will help you identify whether the industry is about to undergo a change and whether one customer comprises a large majority of the sellers/target's customer base, therefore presenting risk should that customer leave subsequent to closing the transaction.
Operations Due Diligence
It includes the analysis and review of the sellers/investees technology, fixed assets and facilities, as well as real estate and insurance coverage. It also looks at whether there is any significant operational risk that affects pricing or executing the deal at all.
Human Resources Due Diligence
It looks at the organization's structure, employee benefits, management and personnel, and labor matters. For example, are there any union disputes or issues with employee non-competes?
There's A Lot More To Every Business Than Its Financials: Although the financial history of a company is very important and you want to be certain the seller hasn't "cooked the books", a proper due diligence goes far beyond the financial analysis. Many people get trapped looking solely at financials and completely forget about the other key areas to be reviewed. It's a recipe for disaster! If the numbers check out then great but there's a whole lot more that can cause problems later on that must be investigated.
What are the documents/things to check during DUE DILIGENCE?
Depending on the nature of organization(proprietary, Private ltd etc), below are few examples of things that can be checked. Some of these may not be applicable to few businesses.
To avail Due Diligence, please write on  contact@bigmindz.com